The AI Who Loved Me
An Audible Original
A captivating romantic comedy with a thrilling sci-fi twist by award-winning author Alyssa Cole!
Narrated by: Regina Hall, Mindy Kaling, Feodor Chin, Therese Plummer, Dina Pearlman, Neil Hellegers, Adenrele Ojo, Kyla Garcia
Trinity Jordan leads a quiet, normal life: working from home for the Hive, a multifunctional government research center, and recovering from the incident that sent her into a tailspin. But the life she's trying to rebuild is plagued by mishaps when Li Wei, her neighbor's super sexy and super strange nephew, moves in and turns things upside down. Li Wei's behavior is downright odd—and the attraction building between them is even more so. When an emergency pulls his aunt away from the apartment complex, Trinity decides to keep an eye on him…and slowly discovers that nothing is what it seems. For one thing, Li Wei isn't just the hot guy next door—he's the hot A.I. next door. In fact, he's so advanced that he blurs the line between man and machine. It's up to Trinity to help him achieve his objective of learning to be human, but danger is mounting as they figure out whether he's capable of the most illogical human behavior of all…falling in love.
The Runaway Royals
How To Catch A Queen
Out May 26, available for pre-order now!

An arranged marriage leads to unexpected desire, in the first book of Alyssa Cole's
Runaway Royals series…
When Shanti Mohapi weds the king of Njaza, her dream of becoming a queen finally comes true. But it's nothing like she imagined. Shanti and her husband may share an immediate and powerful attraction, but her subjects see her as an outsider, and everything she was taught about being the perfect wife goes disastrously wrong.
A king must rule with an iron fist, and newly crowned King Sanyu was born perfectly fitted for the gauntlet, even if he wishes he weren't. He agrees to take a wife as is required of him, though he doesn't expect to actually fall in love. Even more vexing? His beguiling new queen seems to have the answers to his country's problems—except no one will listen to her.
By day, they lead separate lives. By night, she wears the crown, and he bows to her demands in matters of politics and passion. When turmoil erupts in their kingdom and their marriage, Shanti goes on the run, and Sanyu must learn whether he has what it takes both to lead his people and to catch his queen.
The Reluctant Royals
Book 1: A PRINCESS IN THEORY (2/28/18) Amazon | Apple |Kobo
One of the New York Time's 100 Notable Books of 2018
A Kirkus Best Fiction of 2018
A Library Journal Best Book of 2018
Book 2: A DUKE BY DEFAULT (7/31/18) Amazon | Apple | Kobo
A NPR Best Books of 2018
A Bookish's Favorite Books of 2018
A Bookpage Best Romances of 2018
Book 2.5: ONCE GHOSTED, TWICE SHY (1/8/19) Amazon | Apple | Kobo |B&N
Book 2.5.5 (?): CAN'T ESCAPE LOVE (3/19/19) Amazon | Apple | Kobo |B&N
Book 3: A PRINCE ON PAPER (4/30/19) Amazon | Apple | Kobo |B&N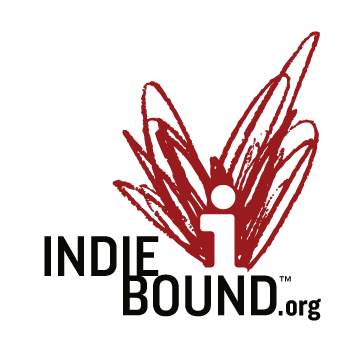 "Alyssa Cole is the newly coronated queen of contemporary royal romance! A Princess in Theory is delicious fun… a smart, funny heroine; a sweetly sexy prince; swoon-worthy romance; and an epic happily-ever-after. Long live the queen!" (Meg Cabot, #1 New York Times bestselling author of The Princess Diaries)
"The prince takes the prize. Alyssa Cole's A PRINCESS IN THEORY is the best new romance I've read in a while." (New York Times Book Review)
"A delightful and sexy take on love between a suave African prince and a nerdy epidemiology student." (Kirkus Reviews (starred review))
"Attention-grabbing from page one, this first book in the Reluctant Royals series will absolutely warm your heart. " (RT Book Reviews (4 1/2 stars- TOP PICK)
"Cole's romances are always smart, sexy, captivating reads…" (Entertainment Weekly)
"Alyssa Cole has rightfully garnered acclaim from all corners for the impeccable construction and emotional complexity of her romance novels. But her new novel, A Duke by Default, underscored something about her writing that I think deserves to be celebrated just as much—how joyfully and unrepentantly nerdy her work is." (BookPage)
---
The Loyal League
Book 1: AN EXTRAORDINARY UNION (3/28/2017) Amazon | iBooks | Kobo | B&N
 Book 2: A HOPE DIVIDED (11/28/17)  Amazon | iBooks | Kobo | B&N
Book 3: AN UNCONDITIONAL FREEDOM (2/26/19) Amazon| Apple | Kobo | B&N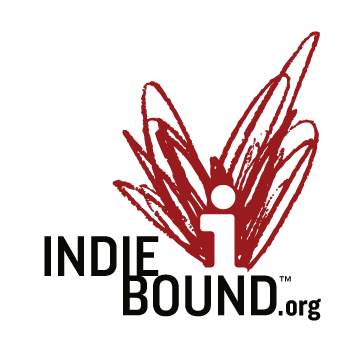 Praise for An Extraordinary Union:
RT Reviewers Choice Book of the Year for 2017
American Library Association's RUSA Best Romance for 2018
An Entertainment Weekly TOP 10 ROMANCE BOOKS OF THE YEAR
A Bookpage TOP PICK
A Kirkus BEST BOOKS OF 2017
A Vulture TOP 10 ROMANCE BOOKS OF 2017
A Publishers Weekly BEST BOOKS OF 2017
A Booklist TOP 10 ROMANCE FICTION 2017
Book Riot "Best Books of 2017 So Far," Publishers Weekly "Best Romance of 2017," Kirkus "Best Fiction of 2017," Book List "Best Romances of the Decade"
"Cole does the seemingly impossible, using the Civil War as a backdrop for a realistic, gripping interracial romance that interrogates slavery, systemic racism, and more, while still remaining utterly swoon-worthy." —Entertainment Weekly on An Extraordinary Union, Top 10 Romances of 2017
"Cole deftly interweaves the fraught realities of American history with romance and adventure — this is a spy story, after all — and it is elegantly told." —Vulture.com on An Extraordinary Union
"Alyssa Cole's AN EXTRAORDINARY UNION is as extraordinary as the title suggests–riveting, romantic, and utterly remarkable." —Courtney Milan, New York Times bestselling author
"With its richly detailed setting, heart-stopping plot, and unforgettable characters, An Extraordinary Union is everything you can ask from historical fiction. Alyssa Cole has taken an unforgettable hero, a uniquely resourceful heroine, and mixed them together for some truly combustible chemistry. Brava!"—Deanna Raybourn, New York Times bestselling author
"Alyssa Cole is just a wonderful storyteller, and she's fast become one of my auto-buy authors. An Extraordinary Union is the perfect blend of history, adventure, and heart-stopping romance, with a courageous heroine you'll love and a hero you'll fall in love with. I read it in a single sitting, and my heart wants to go on living with these characters."—Susanna Kearsley, New York Times bestselling author
"Cole's sparkling gem of a romance portrays love at its most practical and sublime." —Publishers Weekly starred review
"Cole spins a tale that will pull you in from the very first page."—RT Book Reviews *five star* Top Pick review
Praise for A Hope Divided:
"It's gratifying to read a novel that deals so frankly with such issues and takes an unflinching view of the realities of life during the Civil War rather than reiterating the dangerous Lost Cause rhetoric that often colors romance narratives of this era." —Entertainment Weekly on A Hope Divided
"Successfully navigating the challenges of writing an interracial romance set during the Civil War is difficult enough to do once, but to pull it off twice is truly impressive. And yet Cole has managed to do just that with her second book in the series." —Shondaland.com on A Hope Divided
 "Thoughtfully portrayed characters with deep minds and passionate hearts make this second novel in Cole's Loyal League series, following An Extraordinary Union (2017), sparkle. Highly recommended for lovers of historical romance." —Booklist, starred review for A Hope Divided
 "Alyssa Cole's An Extraordinary Union was one of our favorite spring romances, and this season she returns with the sequel." —Bookish "Autumn's 2017 Most Swoon-Worthy Romance Books" list for A Hope Divided
 "An exceptional story that both educates and entertains and beautifully launches a unique series." —Library Journal STARRED REVIEW, Editor's Fall Picks for An Extraordinary Union
 "The second book in Cole's Loyal League series (An Extraordinary Union, 2017) follows much the same pattern as the first. Again, Cole's heroine is gorgeously portrayed and powerful enough that readers will worship at her feet just as Ewan does. But if this book shows that Cole is settling into a pattern, readers won't want her to break the mold on book No. 3. Her prose is flawless. Her historical research is absorbing, and her characters are achingly human. This book is fantastic. As the war closes in around them, the line blurs between who is the rescuer and who is the rescued." —Kirkus starred review for A Hope Divided
 "Brace yourself for another amazing installment of Cole's The Loyal League series! A Hope Dividedfeatures plenty of twists and turns that make Marlie's family secrets as surprising to the reader as they are to her." —RT Book Reviews, 5 Stars Gold for A Hope Divided
Praise for An Unconditional Freedom:
"…one of the most tense, brilliant, urgent, and goddamn gorgeous romances I have ever had the pleasure of reading. I don't know how Alyssa Cole keeps doing this. I stand here in absolute awe, utterly vanquished." —The Seattle Review of Books
"Cole weaves a tense and gripping plot into a tapestry of fascinating and authentic historical detail, told from the distinct perspectives of people of color, without skimping on the growing feelings and strong desires that bring two lovers together. Forbidden attraction and the threat of betrayal are the initial hooks for what turns out to be a sumptuously written and meticulously researched tale of a country at war with itself and two damaged people who find themselves in each other's arms."—Kirkus, starred review
"A heroine torn by conflicting loyalties and a vengeance-driven hero haunted by the past struggle to come to terms with reality and their feelings in this emotionally compelling, information-rich story. Very nicely —Library Journal
"This third and hopefully not last installment in Cole's Loyal League series, following A Hope Divided (2017), is historical romance at its finest."—Booklist, starred review
"Cole has outdone herself here. There's no sugarcoating the history of a something as vile as slavery, a raw wound that just keeps reopening. An Unconditional Freedom doesn't allow you to turn away from it but invites you to learn from it in hopes that common sense, decency and an intrinsic belief in everyone's worth will always be greater than the evil that exists." – Bibliojunkies
---
Critically Acclaimed Historical Novellas
Agnes Moor's Wild Knight – medieval Scottish romance – $0.99!
Amazon | Apple| Kobo | Nook
Be Not Afraid – Revolutionary War Romance
Amazon | Apple| Kobo | Nook
That Could Be Enough – post-Revolutionary War romance – f/f
Amazon | Apple| Kobo | Nook
**2016  RITA FINALIST FOR BEST ROMANCE NOVELLA**
Let It Shine – 1960s Civil Rights Movement Romance
Amazon | Apple| Kobo | Nook
**2017  RITA FINALIST FOR BEST ROMANCE NOVELLA**
Let Us Dream – 1917 Harlem-set suffragette romance
Amazon | Apple| Kobo | Nook
---
Off the Grid series
Amazon | Apple

**MIXED SIGNALS, winner of the RT Reviewer's Choice Best Futuristic Romance of 2015!!**
Praise for the Off the Grid series:
"This is friends-to-lovers romance…but it's in the science-fiction story line where Cole really shines. The setup of Mixed Signals seems eerily plausible, and the entwined love story will satisfy sci-fi and romance readers alike."
—New York Times bestselling author Sarah MacLean, Washington Journal, Best Romances of November 2015
"This trilogy gets better with every book." – Library Journal
"Cole's Off the Grid series succeeds because it captures the unsettling details of its dystopian setting beautifully, but also because its main characters are so very human and relatable. …new readers would do well to start this imaginative, funny and surprising series from the beginning." – RT Book Reviews
Now available in print!!
Standalone Works
EAGLE'S HEART (1/20/14, Loose Id)
currently unavailable
SWEET TO THE TASTE (2/21/14, Wild Rose Press)
Anthologies
That Could Be Enough in Hamilton's Battalion
Let Us Dream in DAUGHTERS OF A NATION

Let It Shine in THE BRIGHTEST DAY